ACT is the #1 Provider of CIP Automation in America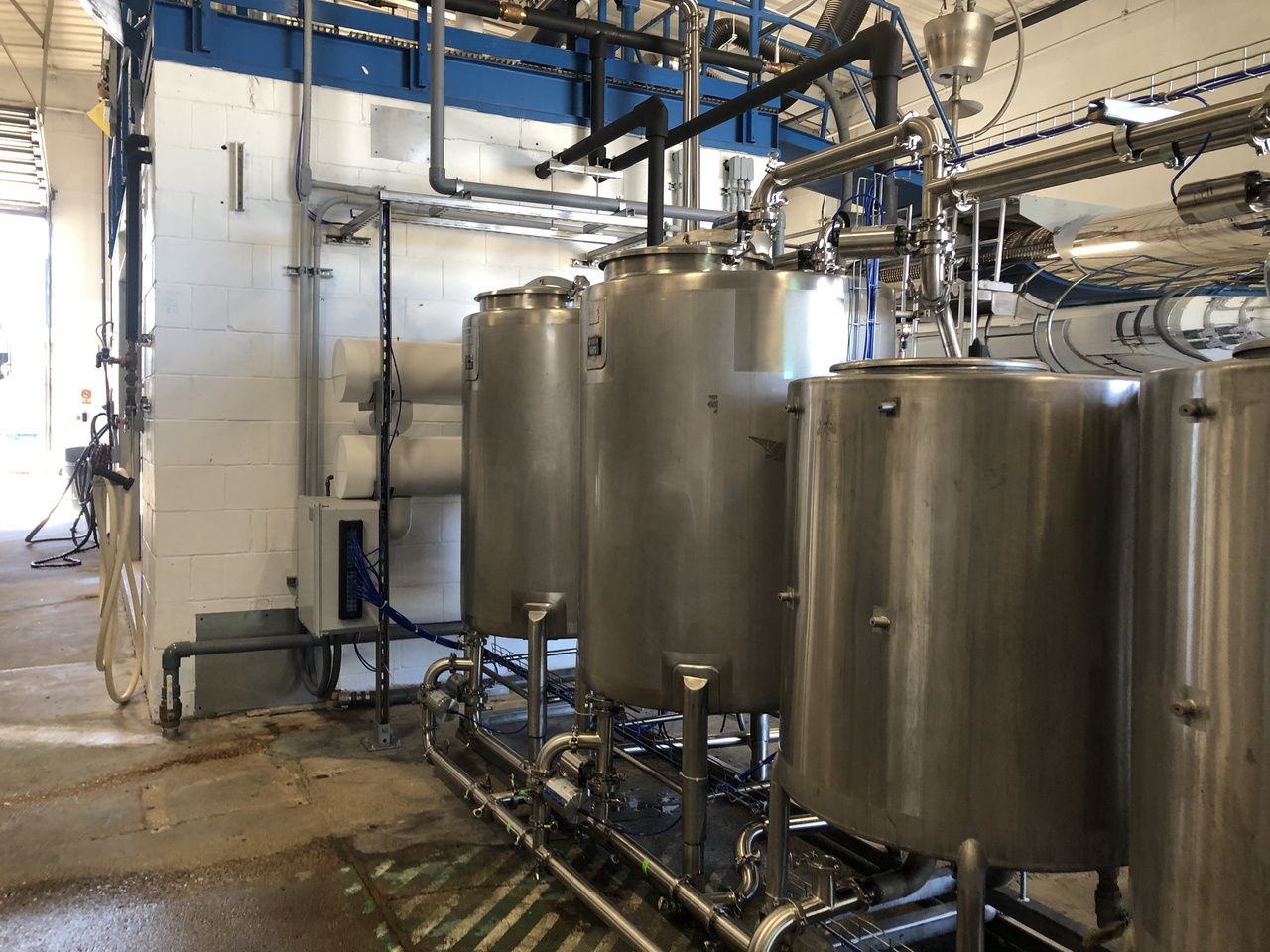 ACT Can fabricate, automate and install your food grade system.
We have installed over 80 different systems in all corners of the country and have customers from suppliers to end users.
Our state of the art design services minimizes water, energy and waste product while giving you the absolute cleanest end result possible.
ACT provides all the above services as well as maintenance offerings, remote assistance and onsite audit availability.
Nobody knows CIP Systems like ACT Automation
Some Reasons ACT Stands Above all our Competition
Over 80 automated systems installed
Chicago - Miami - Stockton - Dayton - Newark - Sanford - Lakeland - Atlanta - New Orleans - Baton Rouge - Decatur AB - Decatur IL - Eddyville - Keokuk - Portland - Honolulu - Chattanooga - Greer - Kingsport - Philadelphia - Miller - Dansville - Milwaukee - Lake City - Kalamazoo - Cleveland - Buffalo - Los Angeles - Bismarck.... to name just a few
Coca-Cola - Pepsi - ADM - Cargill - CRC - FDA
ACT Can comply with any Rabbinical or Sanitary Standards
We work for the Manufacturers
ADM, Cargill and Ingredion all call ACT for their CIP Systems.
This means - we're fully aware of the standards your audits will require.
We only use Proven Suppliers
ACT Systems withstand the test of time. As such - we only choose equipment from the most robust and proven manufacturers.
Allen Bradley - Waukashaw Cherry - Hoffman - SMC - ABB - Schneider
ACT has more proven applications in automation than any other company. Our automation is written in house and customized to our customers applications. We use state of the art software with no compromise with regard to safety and repeatability.
Genesys is an ACT Software package that displays your automated system in high resolution and uncompromised graphics. It also utilizes Microsoft to be able to control, display, read and transmit all relevant data across the web and across the world. The Genesys system is proven, high speed and only available from ACT Automation.
ACT has developed a process that reduces wastewater used in the CIP process by over 90%. What this means to our customers is a 90% reduction in BOD rich effluent. Less than 10% of your current hauled waste is required to be transported for processing with the ACT SST Equipment.
ACT has the capability to fabricate, design or install most electrical controls enclosures. Contact us today.